The ISO 45001 defines the term "requirement" as "need or expectation that is stated, generally implied or obligatory".
"Generally implied" means that it is custom or common practice for the organization and interested parties that the need or expectation under consideration is referred.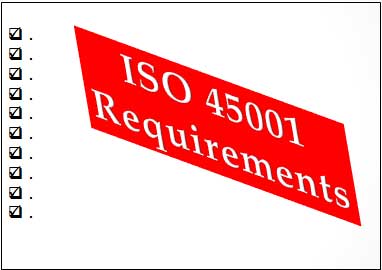 A specified requirement which is obligatory is one that organization clearly states in its management system with the help of a standard or a legal requirement. For instance the requirement of documented information. The standard has mandated documented information as requirement at number of places in different topics. The documented information required in different areas have been listed for help.