ISO 45001 defines the terms "corrective action" as "action to eliminate the cause(s) of a nonconformity or an incident and to prevent recurrence".
It is an important concept of all management system standards and it should not be confused with preventive action of a potential non-conformity.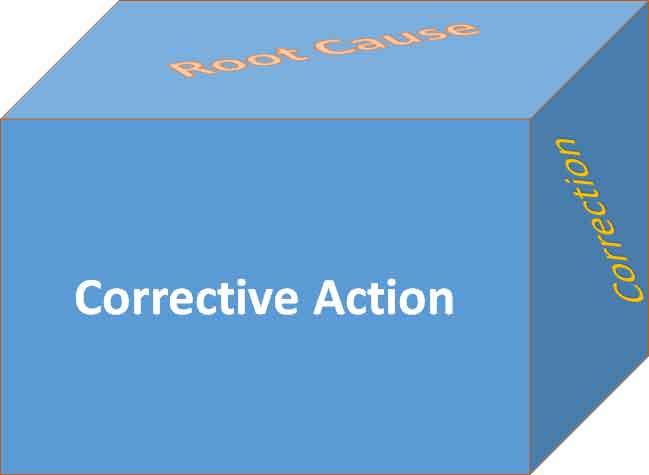 Corrective action is taken on the root cause analysis done on a nonconformity. There are different methods used for root cause analysis for example 5 why analysis, fish bone analysis, and Pareto Analysis etc.
It should be made clear when a non-conformity has occurred the action taken to prevent it happening again is corrective action and shouldn't be named as preventive action. On the other hand preventive action is an action taken on a potential non-conformity to prevent it happening in first place. Therefore it is said that corrective action avoid re-occurrence of non-conformity and preventive action avoid occurrence in the first place.
Check what documented information has to be maintained for ISO 45001 compliance.
In ISO 45001, preventive action has been replaced by risk based thinking and risk management approaches. OHSAS 18001 used the philosophy of preventive actions, however in ISO 45001, risk management will suffice or exceeds the gap of preventive action.