"Participation" is a term defined in the standard ISO 45001 in clause 3.4 as "involvement in decision making" regarding occupational health and safety management system. It includes the involvement of health and safety committees and workers' representatives or by any other body of the organization.
The ownership of the health and safety system comes with the involvement of the worker and staff in decisions, thus the standard clearly defined this term as above. Participation is different as compare to consultation, in a way that it makes workers part of the decision making process however consultation just sought their views on the decision. In consultation, management may consider the views based on the weight and merit of views presented.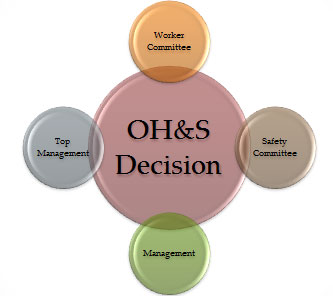 Check if there is any requirement of documentation for participation.
Participation is a democratic style of management where opinions found in an organization are directly considered in making occupation health and safety management related decisions. This actually means a more empowered role of workers in the management system, giving workers an increased level of ownership and involvement.