The standard ISO 45001 defines the term "worker" in clause 3.3 as "person performing work or work-related activities that are under control of the organization". 
The concept of worker in the standard is bit different than what is perceived in industries. The term worker in the standard also includes top management, managerial together with non-managerial staff. More the term also includes following under its domain as per standard:
Workers of external providers
Contractors
Individuals
Agency workers
Other persons whose work-related activities are under control of the organization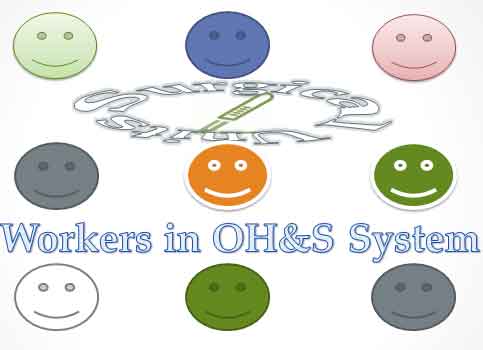 All different factions of the term "worker" compose an important part of organization's interested party. Each faction may have their own needs and expectations related to the occupational health and safety management system. The standard also encourages workers' participation and consultation in the decision making process on the organizations OH&S performance.