ISO 45001 defines "Occupational Health and Safety i.e. OH&S Risk" as the "combination of the likelihood of occurrence of a work-related hazardous event(s) or exposure(s) and the severity of injury and ill health that can be caused by the event(s) or exposure(s)".
It means OH&S risk is also a risk but is related to hazards existent in the workplace and not other business and financial  risks. The standard specifically defines OH&S risks as the combination of probability of occurrence, and the severity of the hazard.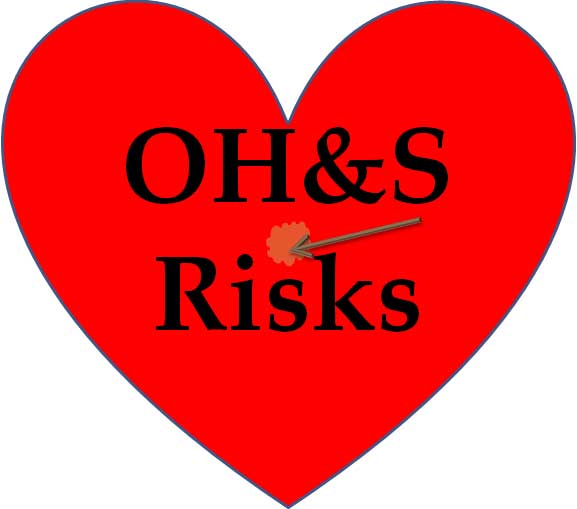 See if OH&S Risks' documented information is requirement of ISO 45001.
Occurrence is the frequency of the happening that is expected regarding that issue or hazards, where as the severity is the impact of the hazard if it occurs. Severity in OH&S perspective can be fatal, disability, first aid case, or near miss.
Organizations has to bear financial and reputation losses for OH&S risks that are not avoided in the form of accidents where they have to compensate the workers financially with lost reputation.